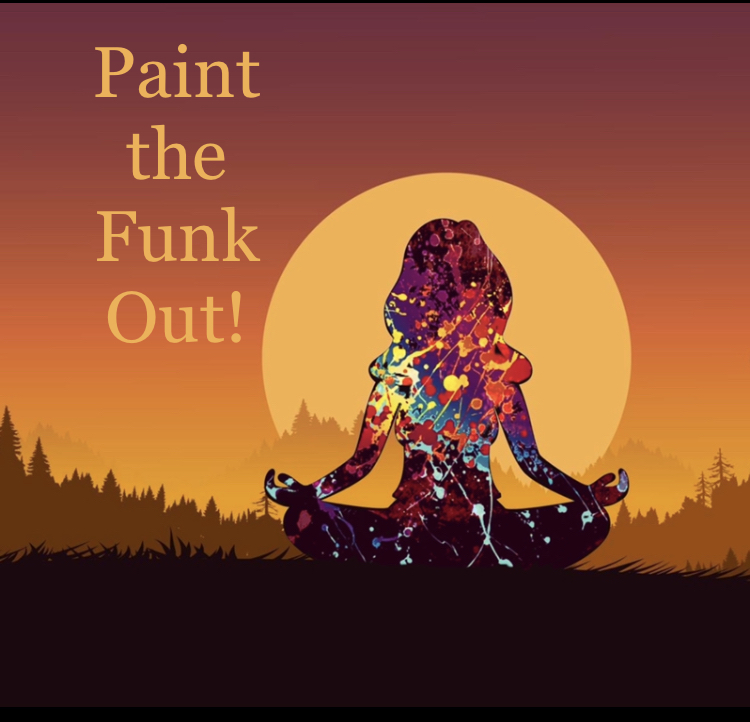 Zoom Workshop
Saturday, Dec 3rd 2022
1 – 5 pm PST
Purchase your ticket to class here.
Experience an expressive and comforting combination of acrylic process painting and guided meditation. This workshop is for people already working on their self care who want an additional avenue to access presence and grace through holiday challenges.
Paint the Funk Out! Is a specialized painting process using creativity to optimize health. We don't bypass the challenges you are experiencing. We honor them and use them.
We aren't aiming to create pretty pictures or even finish the art you start in class. Process painting is a practice that embraces and releases emotion and focuses on the personal effect of the process of painting.
The artwork you start in class becomes a touchstone to actively support you for years to come.
No painting experience is necessary. Required supplies are listed in class registration description. This 4-hour zoom workshop is for adults 18 yrs +.